Rain Drops Homework Page
On this page you will find what we are doing in Rain Drops over the next few weeks.
Click on the orange links to view pictures, videos and activities.
Learning this Autumn Term
This term we will be focusing on our reading comprehension by reading, re telling and sequencing of stories and building on our phonics knowledge from phases 2 through to 4.
Below are links to reading and phonics games.
In our writing lessons we will be working on our formation and using these skills to write about the human body and the buildings around us linked to our foundation lessons.
Below are some handwriting supports to practice at home.
Handwriting Paper Handwriting Model Writing Paper
In maths we are starting off counting in jumps, finding more and less writing numbers to 100 and learning about
inverse relationships and commutative law
Click on the orange links to develop these maths skills at home.
Add/Sub To Support Inverse and Commutative Law
In our foundation lessons this term we will be learning about the human body, comparing the land and buildings in our local area and experimenting combining materials in art.
The books we will be using this term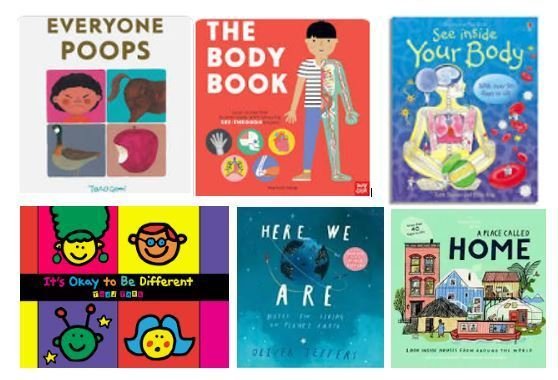 If you need to jump, dance or wiggle click the link below and get moving
Happy learning and playing
Mella :)
145 Ashampstead Road, Southcote, Reading, RG30 3LJ
0118 937 5489
admin@holybrook.reading.sch.uk