Stream Class
Welcome to the Stream Class home learning page.
Here you can find a range of activities that can be accessed to support your child at home, be that for a period of home learning or to extend what they are learning in school.
If you require any additional information, please do not hesitate to contact us l by using the contact form or calling the school office on 0118 937 5489.
The Stream Team are always happy to help!
Many thanks,
Stream Team Leader
Daily timetable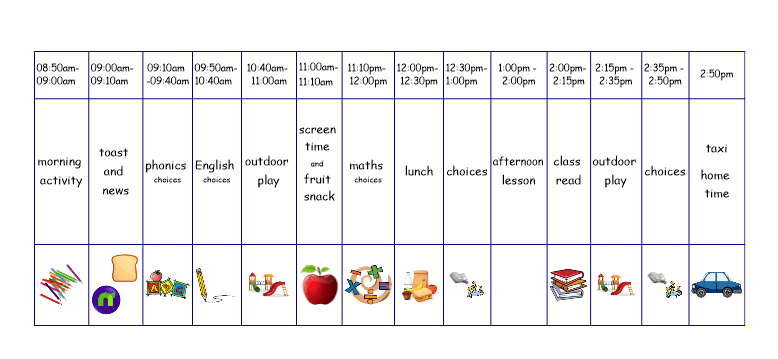 During our afternoon learning, we cover the following:
Monday and Tuesday - Science

Wednesday - Humanities (History, Geography and R.E.)

Thursday - Sports intervention

Friday - Art, and fortnightly assemblies
On Wednesdays, morning lessons include drama, assembly and PSHE.
RSE is taught as the first PSHE lesson of every short term.
Core Subjects (English and Maths)
English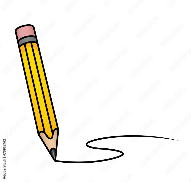 This academic year in Stream Class, your child will be given many opportunities to practice their Reading, Writing Transcription, Writing Comprehension, Spelling & Grammar.
We will be writing for a range of purposes and audiences.
Your child will be supported to discuss the key features of and write;
Character Description

Letter Writing

Non-Chronological Paper Reports

Posters

Performance Poems

Explanations
Key skills:
Handwriting

Spelling

Word reading

Comprehension

Speaking and listening

Building on our own, and other's ideas
You can support your child by:
Asking them what they have been learning in English

Writing short stories with interesting vocabulary

Reading a range of books at home
Supporting Links:
Phonics/spelling:
In class we take part in small group phonics sessions and focus on our spellings every morning. We continue to work on letters and sounds to support sounding out common exception words.
Children are encouraged to use their phonic knowledge to support sounding out unfamiliar common exception words, and building their word recognition of tricky words.
Below are our focus sounds and tricky words across phases 2-5. Children are encouraged to use these in their writing and recall them when encountered in different lessons.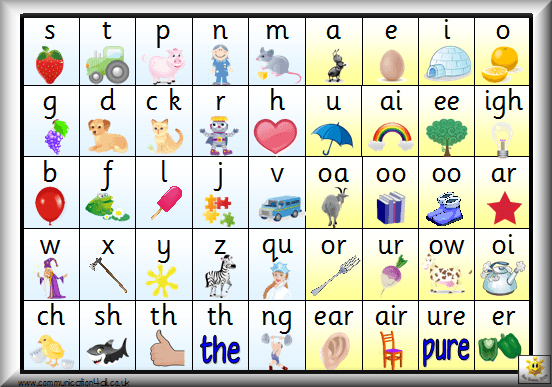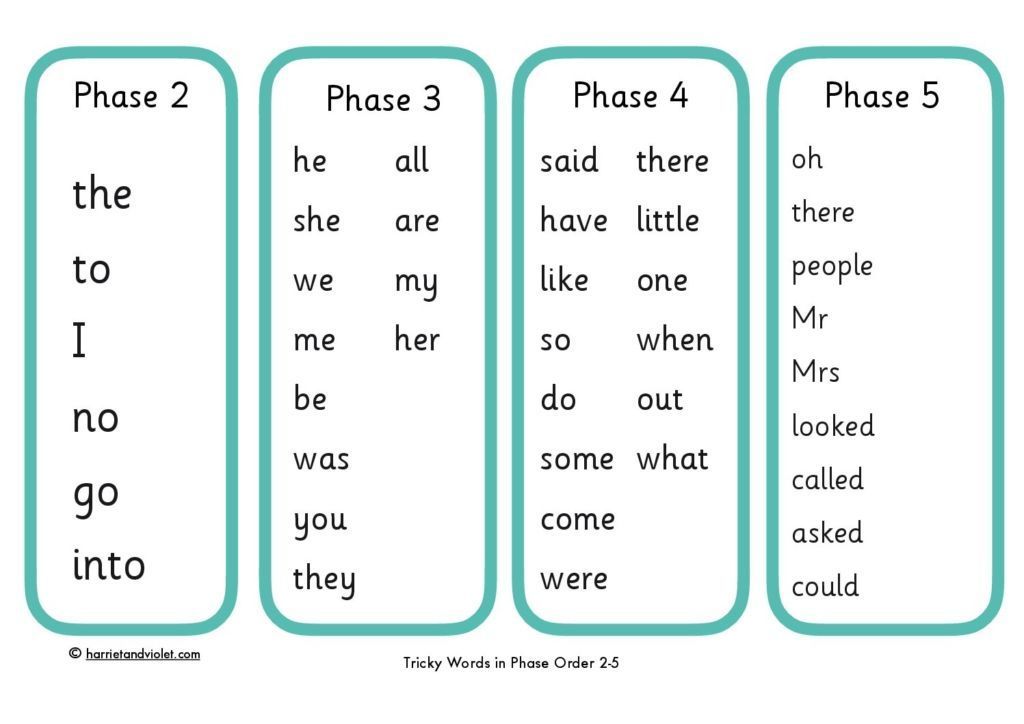 Below are some common exception words. Some children have these as their weekly spelling words and are encouraged to use these in their writing.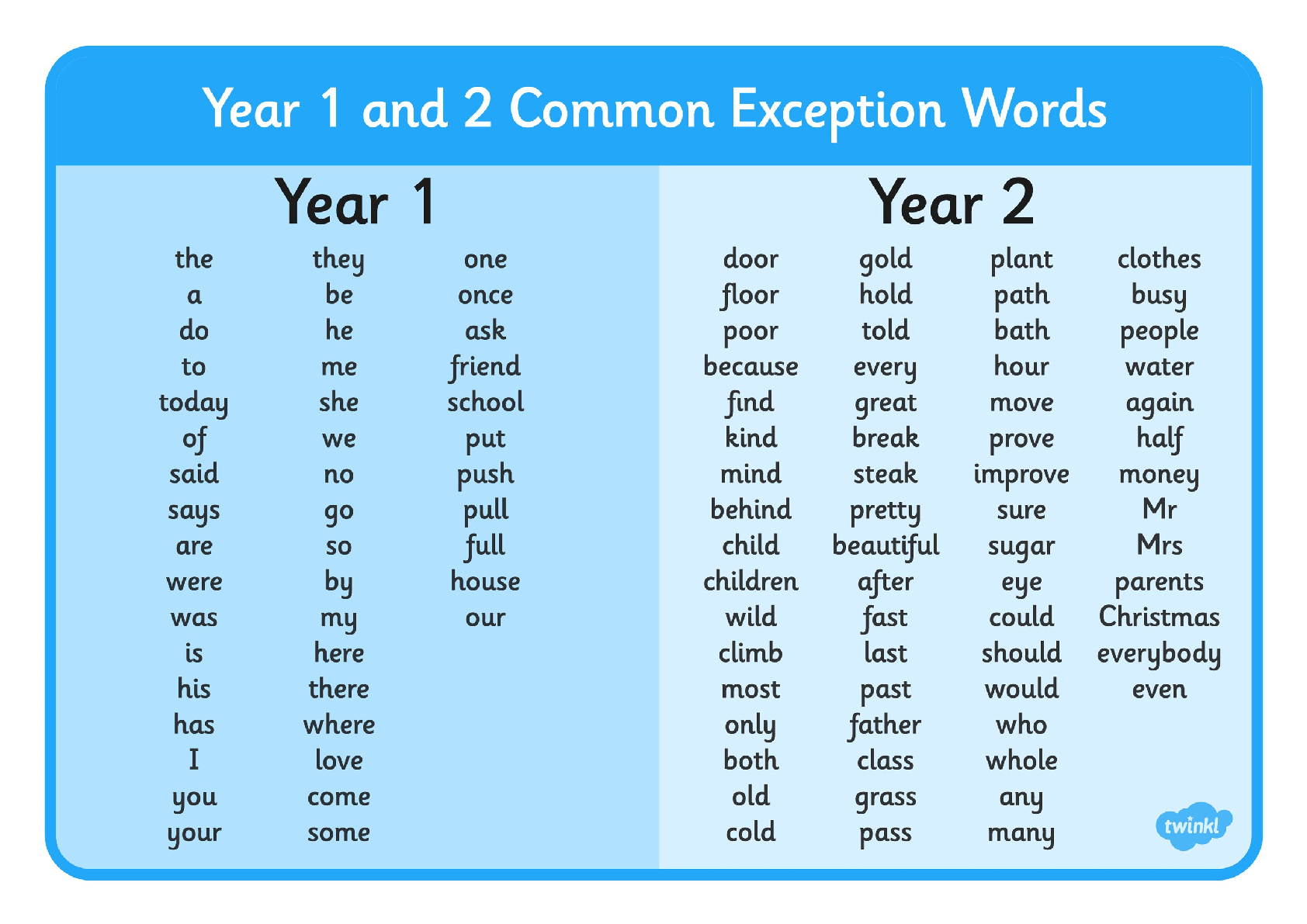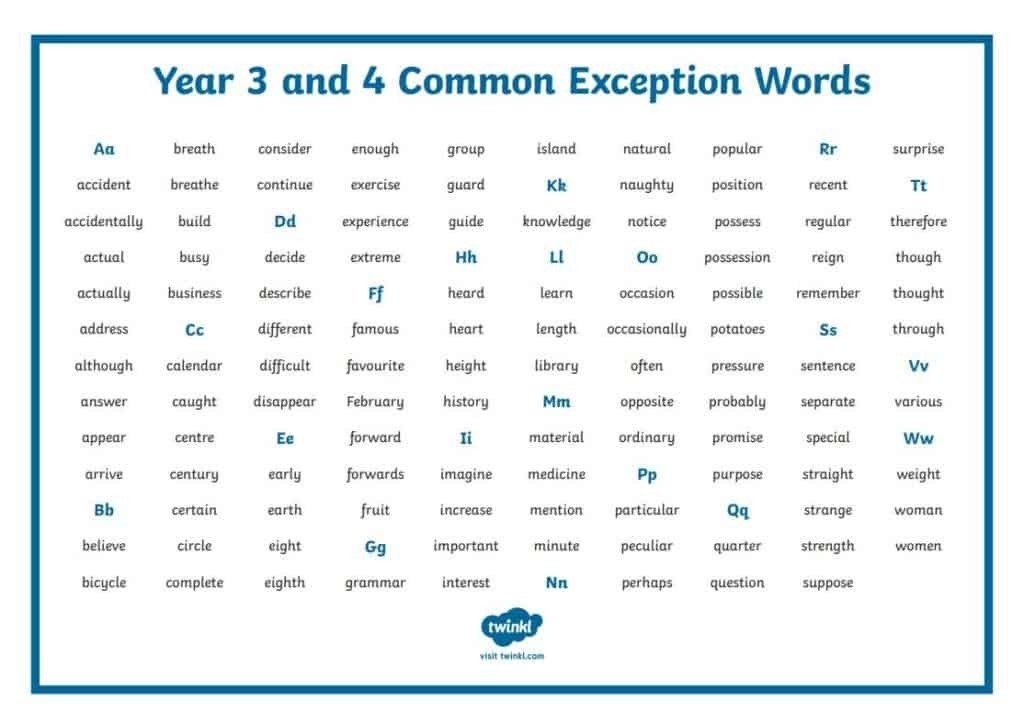 You can support your child by:
Asking them to identify the initial sound of objects they pick up

Playing 'I Spy' when travelling

Practicing the alphabet song using their phonics knowledge
Reading: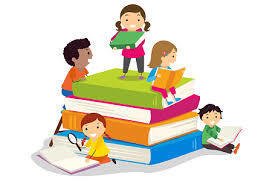 We are working hard to promote positive attitudes towards reading. Children take part in regular reading interventions. These are either to work on their word reading skills or their reading comprehension skills.
Here are some suggested books you may want to read together:
(Contact me if you would like to borrow a copy!)
Early Readers:
The Proudest Blue - Ibtihaj Muhammad & S.K. Ali

Cave Baby - Julie Donaldson & Emily Gravett

Mommy's Little Flowers - Angela McAllister & Alison Edgson

Bear's Little Book of Calm - Susie Linn & Alex Patrick

Be Happy - Seb Davey & Julia Seal

Albert's Tree - Jennie Desmond

Babbity's Big Bad Mood - M. Christina Butler & Frank Endersby

Stories for Boys Who Dare to be Different - Ben Brooks
Advanced Readers:
The Midnight Gang - David Walliams

Gangsta Granny - David Walliams

Truckers - Terry Pratchett

The Boy Who Grew Dragons - Andy Shepherd
You can support your child by:
Reading with them

Encouraging them to read before they go to bed

Asking them to read the shopping list in the store

Asking them to read the menu when ordering food
Supporting Links:
Maths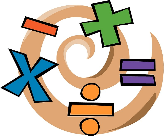 Place value and number are essential throughout maths units as well as everyday life.
Every term at The Holy Brook School involves up to four weeks of place value and number work in maths, with an additional area of maths to be covered for the remaining weeks of that term.
Place Value (ongoing):
Supporting Links:
Number and Functions (ongoing):
Supporting Links (Multiplication and Division):
Foundation Subjects (Science, R.E., PSHE, History, Geography and Art)





This year our Science, R.E., and the foundation subject learning will be delivered through termly Schemes of Work titled Myself, My World and My Environment.
Our foundation subjects are taught in blocks of 4 weeks (Geography for 5 weeks, History for 5 weeks and RE for 3 weeks). RSE is taught as the first PSHE lesson every short term.


Autumn Term - Myself




Spring Term - My World



Summer Term -

My Environment
Science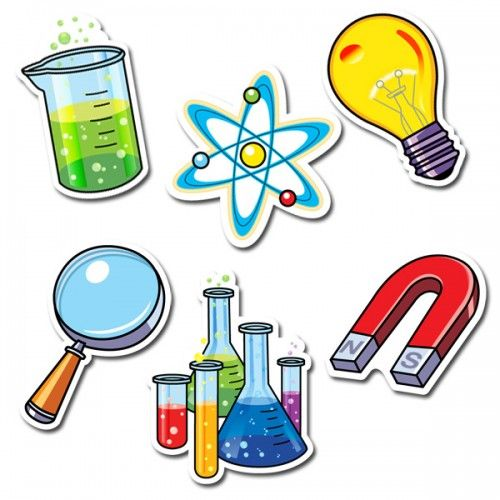 Throughout Autumn we are exploring animal habitats and how environments can change, identifying the potential risks to the animals and plants within that environment.
Habitats: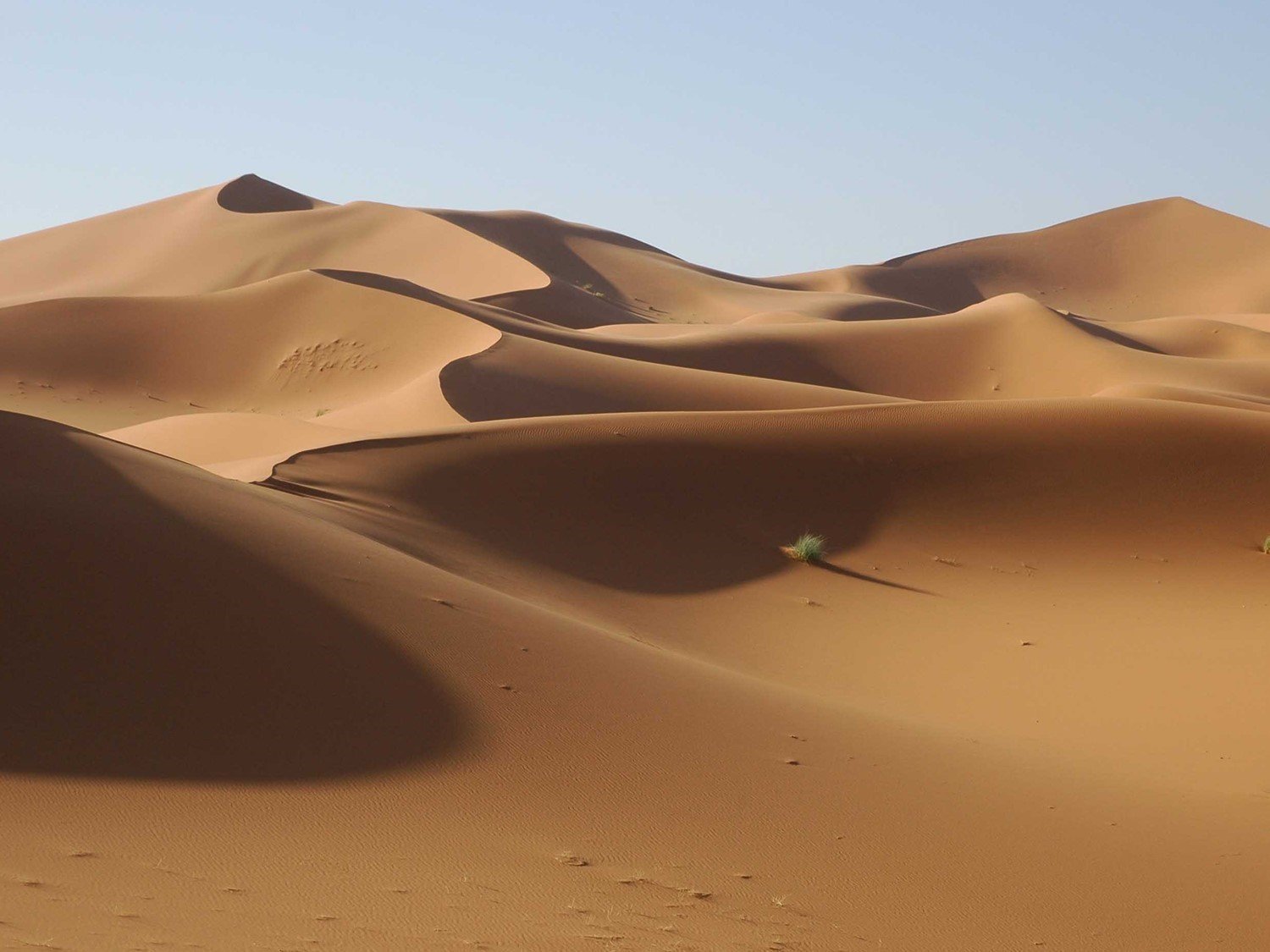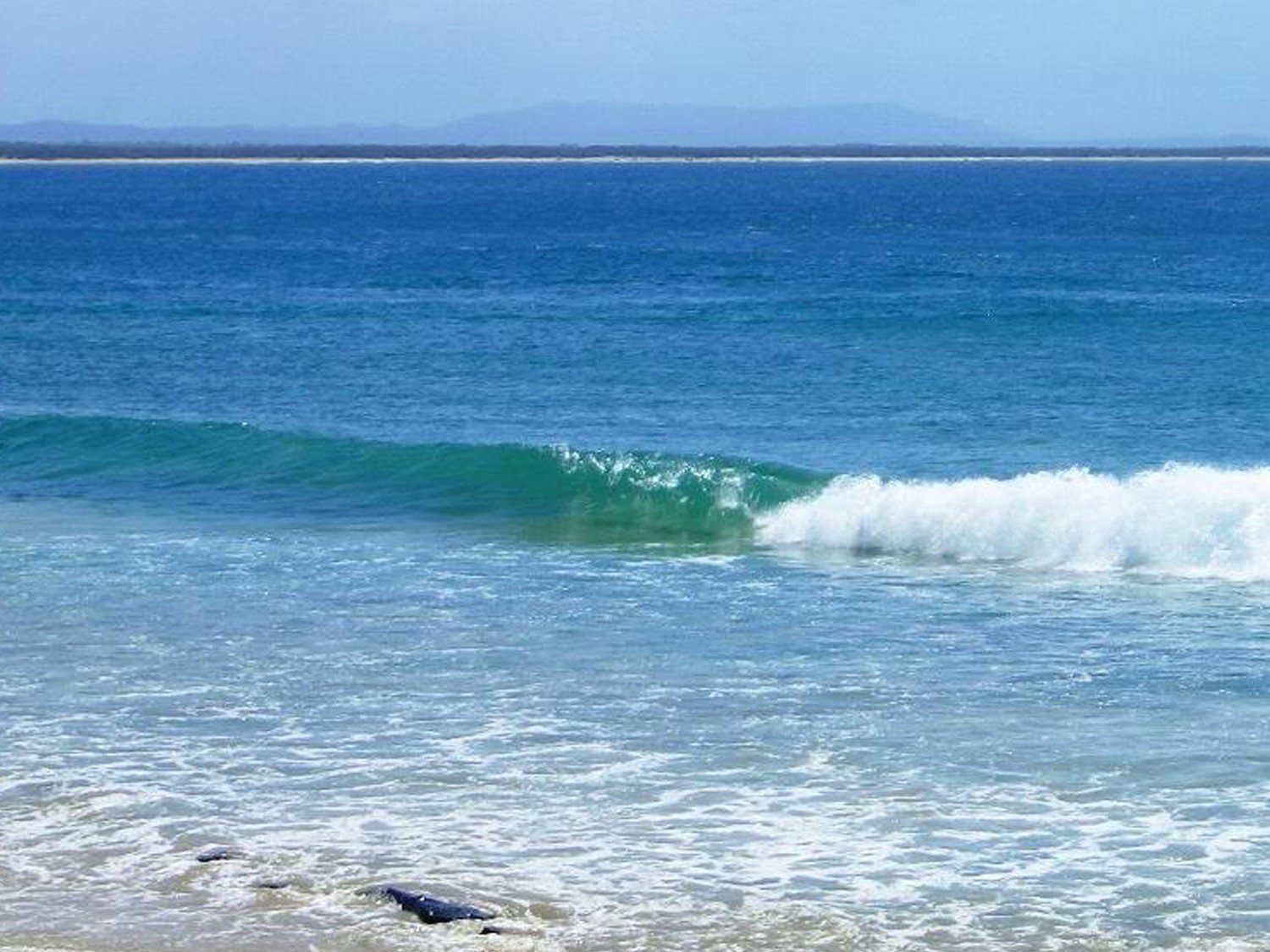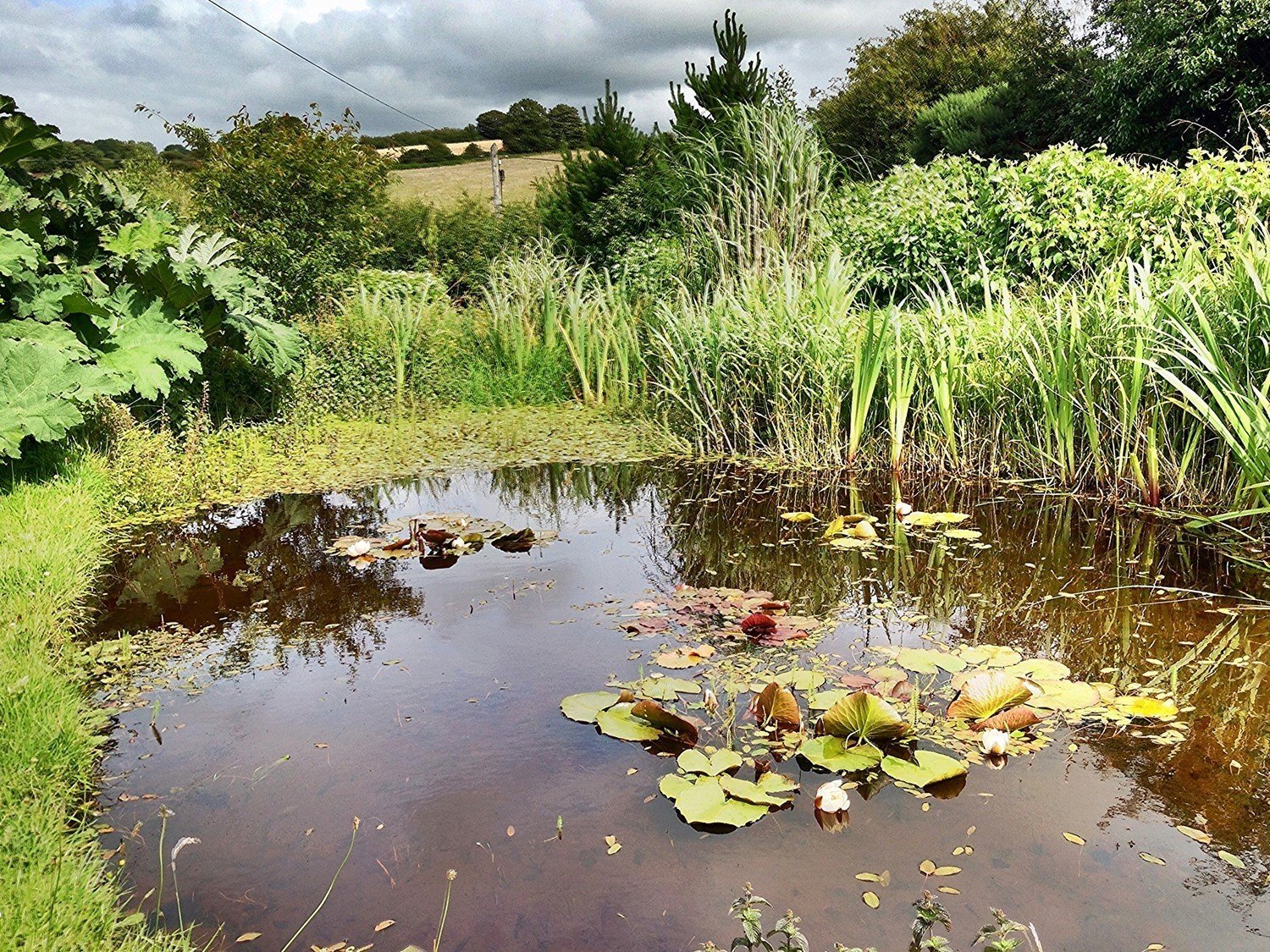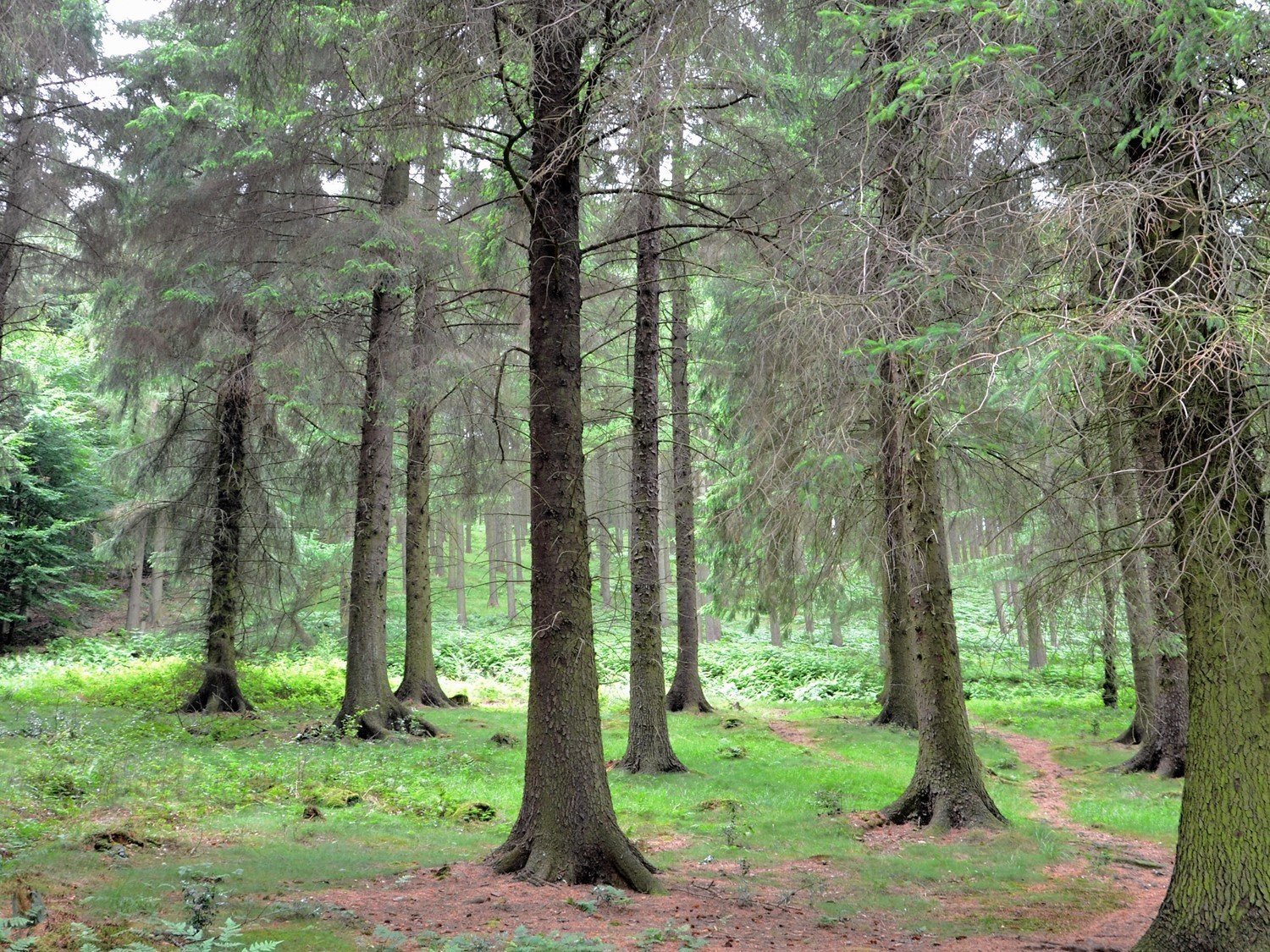 Changing Environments:
Climate Change: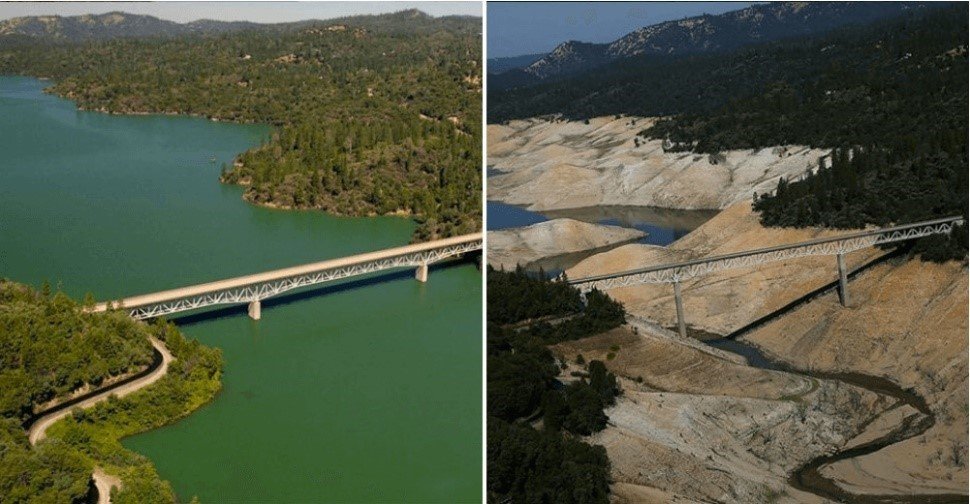 Overfishing: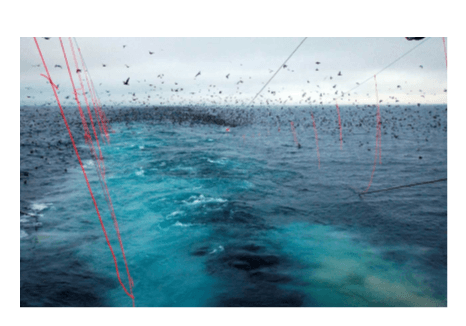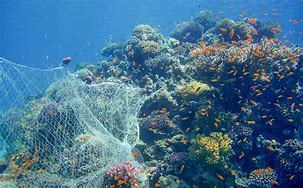 You can support your child by:
Conduct experiments at home

Take part in a citizen science project (SciStarter)

Visit a local science museum

Encourage your child to observe and ask questions

Promote your child's problem solving and critical thinking with authentic tasks:

Cooking

Gardening

Household chores

Planning trips
Supporting Links:
Religious Education (R.E.)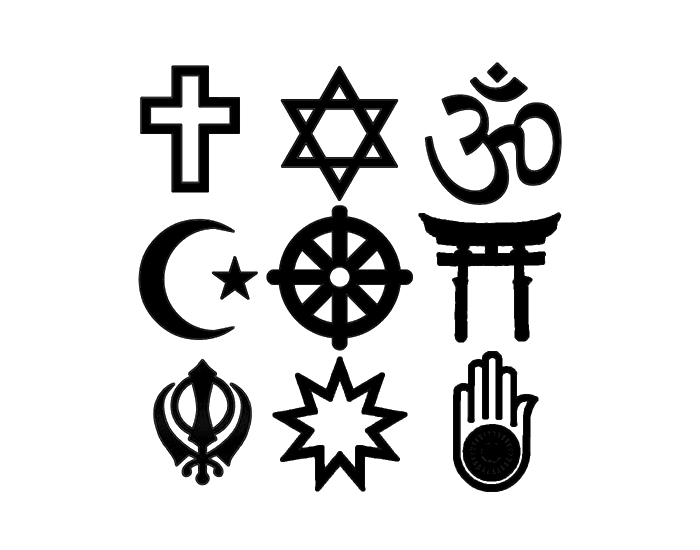 During our Autumn R.E. lessons, Stream Class has a focus on the places of worship and leaders across different faiths. Students have opportunities to ask questions about some key tenets of each religion in a welcoming environment for all faiths and belief systems.
The Holy Brook School strongly believes in respect for our own faith and the faith and beliefs of others.
Please click here for our summary of British Values and the included respect for faith and belief systems.
You can support your child by:
Talking to them about religious festivals that they may participate in and why they are important

Introduce them to friends and family that are of similar or different faith to your family


Watch Youtube videos about religious festivals and places of worship.

Visit a local place of worship
Supporting Links:
PSHE
In PSHE across the academic year, Stream Class will be covering the following topics:
New Beginnings

Looking After Myself

Going For Goals

Getting On and Falling Out

Problem Solvers

Changes
Key skills:
Self-Awareness

Managing Feelings

Motivation

Social Skills

Empathy
PSHE activities that we consider important:
Recognising and expressing how we feel and saying happy, sad or angry

Taking part in turn taking

Understanding hygiene rules

Measuring ingredients accurately

Taking part in physical activities

Learning to tie shoe laces

Recognising the importance of exercise on mental health
At The Holy Brook School we talk lots about our feelings. Below is an example of our Zones of Regulation. We use this to support children identify which zone they may be in and which emotions go with that.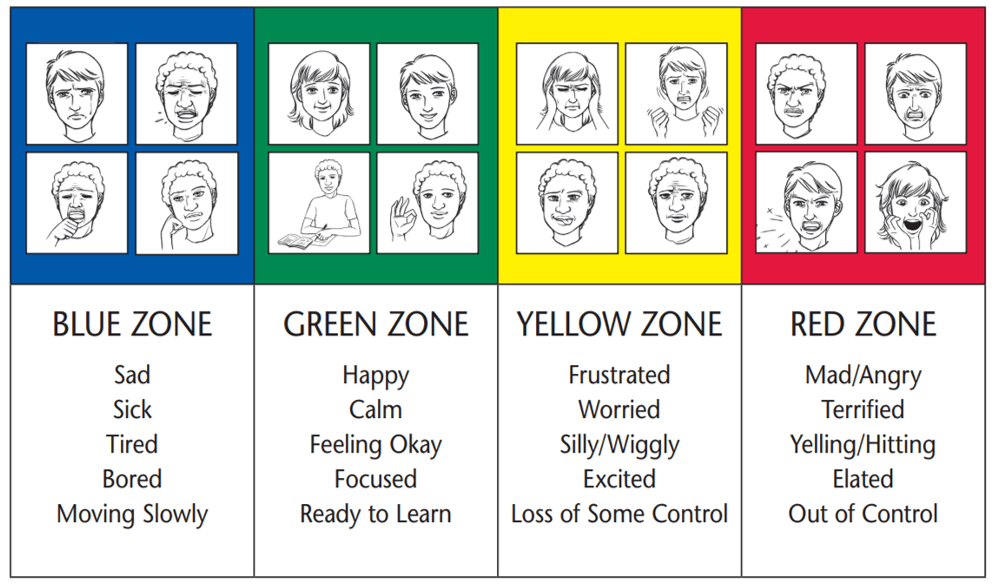 You can support your child by:
Engaging in turn-taking activities at home

Encouraging your child to prepare their own meals

Encourage your child to dress independently
Supporting Links:
History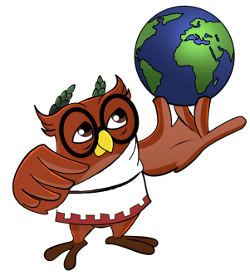 Throughout Autumn we are exploring World War II, the countries that were involved, and some of the potential causes of this war. We have discussed the start and end dates (1939-1945), and the events that led to the surrender of Germany and Japan.
Students have been identifying the axis and allied powers, and touching upon the Treaty of Versailles, the Great Depression and the rise of the Nazi Regime.
You can support your child by:
Discussing what they have been studying in their history lessons

Sharing stories of any family members who may have served during World War II

Showing them their birth certificate and talking to them about when they were born

Creating a simple family tree

Reading about Historical events that have happened in different lifetimes (theirs; yours; their grandparent's)


Visiting museums and places of interest
Supporting Links:

Geography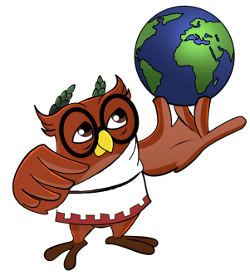 Throughout Autumn, we have been looking at the continents and oceans across the world.
We have identified the hottest, coldest and wettest continents, as well as locating the continent home to the United Kingdom.
You can support your child by:
Going on a walk in your local area and following google map instructions

Practice using the eight points of the compass in different ways




Play battle ships to help the children use co-ordinates




Research areas of natural beauty in the local community & visit
Supporting Links:
Supporting Links (Global Citizenship):
Can you think of more ways that you can help to save our planet? Can you make a list of all of the things you do as a family to reduce, reuse and recycle materials?
Art

This year we will be working on our art skills and use of varying materials.
Throughout Autumn, Stream have been tying their geographical knowledge of the 7 continents and 5 oceans to their Art lessons, to create large world maps as their final art pieces.
We have built upon these maps each week, using a range of equipment and materials to create the following work: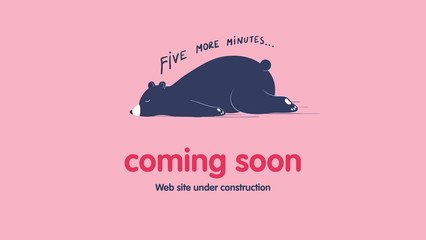 You can support your child by:
Supporting Links:
Home Learning Activities
Should your child be at home for any period of time, if they are able to access, there is always lots of quizzes and lessons on Purple Mash - here: https://www.purplemash.com/sch/theholybrook
Your child will need to log in to Purple Mash to access the activities, should your child have forgotten their login username and password, please do not hesitate to ring and I can give the username and password again.


Thank you for visiting our class page. Keep checking to see any updates/new pictures!
145 Ashampstead Road, Southcote, Reading, RG30 3LJ
0118 937 5489
admin@holybrook.reading.sch.uk